Water Cooler Rental for Office
Drink Meta provides water cooler rentals for the office. You can rent several types of beverage dispensers from us, including:
| | |
| --- | --- |
| | Sparkling water dispensers for the office, like our ultra popular Meridian CT. |
| | Water and ice dispensers for the office, including our Polaris and Glacier coolers. |
| | Commercial carbonated water dispensers, included with our Level 6 and Signature memberships. |
| | Commercial bottleless water dispensers, like our newly released Pilot. |
We have more five-star Google reviews than all of our competitors combined and doubled. It's no wonder we're the country's top water service provider—when you choose Drink Meta, you're renting the latest and greatest equipment in the industry. No matter who you're renting for and no matter the beverage, you'll receive a top-end product.
Something for Everyone
Every mid- and large-sized company has people with several different beverage preferences. Your employees will value if you provide any of the above options on a daily basis. And it's small things, such as beverage selection, that make people think more highly of organizations.
Advanced Water Optimization
Drink Meta' purification systems use the latest and greatest water purification technology. Each system uses filtration techniques in addition to treatments that meet your personal preferences. Whether you want hot water, sparkling water, or even different forms of ice, Drink Meta can cater to your liking. Plus, we provide a variety of dispensers, serving as eco- and cost-friendly alternatives to bottled water. No matter the dispense mode you choose, our technology ensures clean and purified water enriched with minerals and optimized to its pH level, so it becomes meta-water and meta-ice.
Optimal Purification
Providing pure water typically results in wasting 4 gallons for every purified gallon. But our systems waste zero water whatsoever. Zilch. Nada. You can take pride in using systems from Drink Meta because you won't just be drinking clean water—you'll be making an environmentally-conscious decision as well.
Act now for water cooler rentals for the office and choose Drink Meta.
7 Day Risk Free Trial
The country's top companies trust us to protect their employees by firewalling their water. Experience why we are the highest rated water service provider in the tri-state area at no charge.
Once you've submitted your trial request, one of our specialists will contact you to confirm details and schedule installation!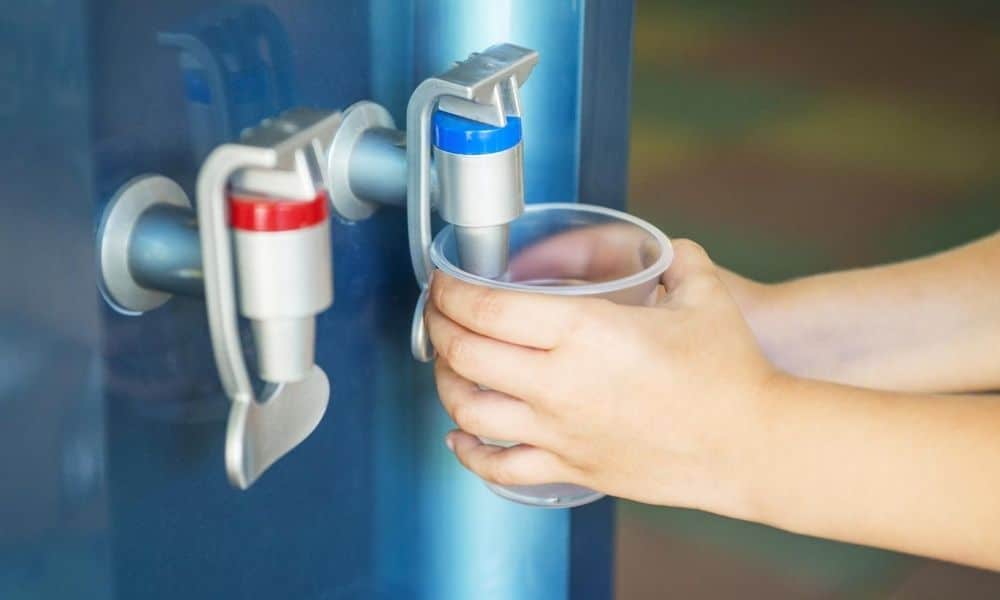 When one school year ends, it doesn't mean that teachers and faculty can take a break. In fact, from the time the last class lets out in the summer to the first day of school in the fall, school employees preparing for the year to come. From purchasing classroom...
read more