We're the best when it comes to water. Imagine what we can do with coffee.
What happens when you take the most delicious water in and use it to brew your coffee? Tears of joy and the risk of developing a coffee addiction.
Claim Fee Coffee
Try Our Water Coolers For Free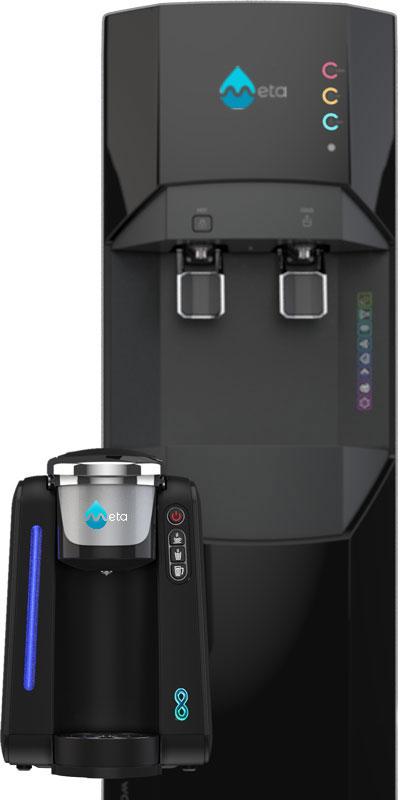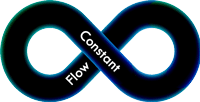 Never fill your reservoir again.
Every JAVAPod coffee maker is equipped with our ConstantFlow automatic refill system. This connects to your water cooler, which supplies it with a never–ending stream of meta-water. This handy duo makes our purified water for coffee solution easy and quick to adapt to.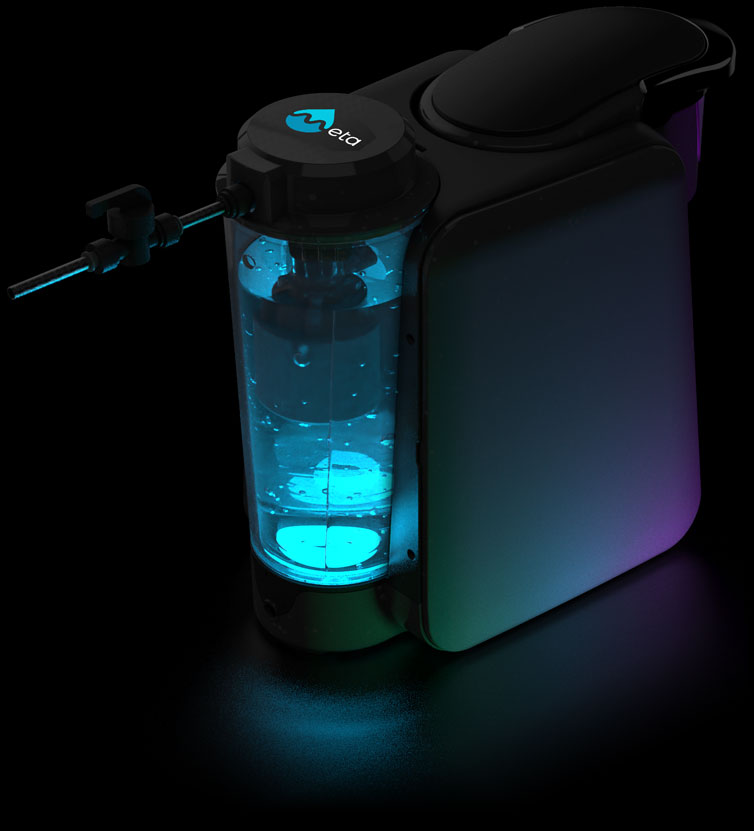 Never wait to caffeinate.
You'll never have to wait for your coworkers to finish their brew. Our enhanced coffee solutions can support up to 4x purified coffee makers brewing at once.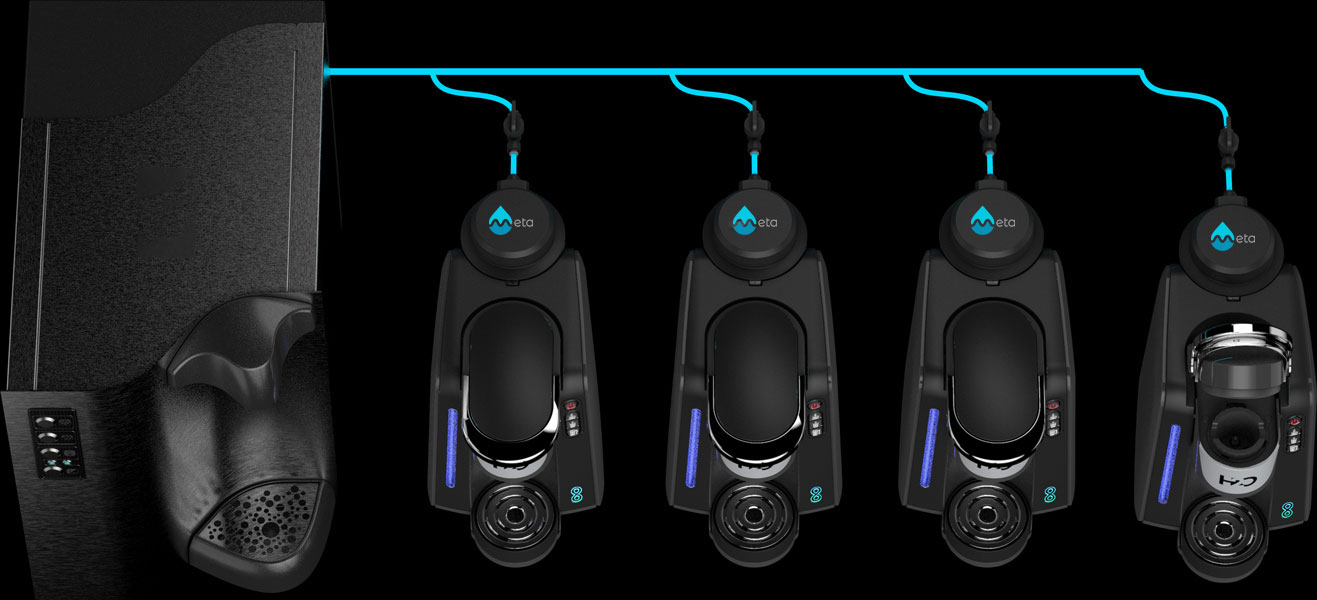 Our purified water for coffee makes coffee more delicious – especially when it's been filtered through dual carbon scrubs and nanofiltration or reverse osmosis. But that's just the beginning.
Meta-coffee is achieved with our REBORN technology. Through its four phases, it enhance your coffee with characteristics like…
Immune support (RESILIENCE)
Heart health (ENRICH)
Bone density (pH REBALANCE)
Detox and nutrient transport capacity (RESTRUCTURE).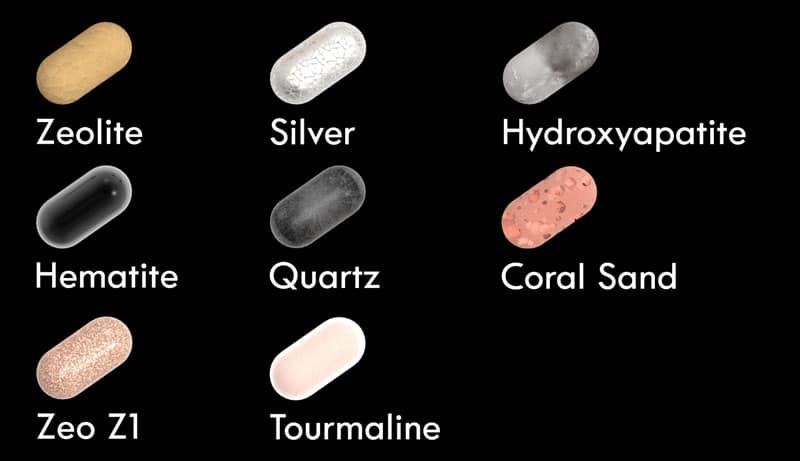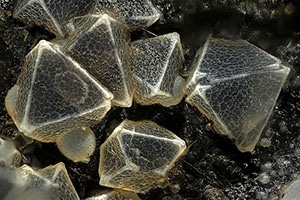 Zeolite: The Detox Agent
Mostly found in sea salt deposits, this mineral provides an immune-detox by absorbing toxins and removing them from the body. Zeolite's unique ion exchange capacity allows it to provide high levels of immune support, and it has even been used to assist chemotherapy patients in re-establishing their immune systems. In combination with silver ions, Zeolite as a health treatment is FDA approved and highly effective.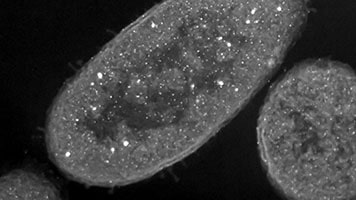 Silver Ions: The Great Sterilizer
Silver ions are one of the most potent antimicrobials in existence. In conjunction with zeolite, silver ions control over 450 forms of viruses and has been used to sterilize water for thousands of years. In the photo above, you can see a sterilized bacteria that have been impregnated by silver ions. Any other bacteria that comes in contact with the 'infected' one will also be sterilized.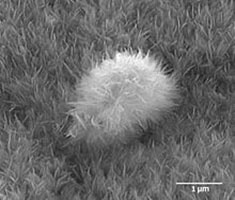 Hydroxyapatite: The Bone Builder
Hydroxyapatite is a bone-building supplement that is known to reduce bone loss and assist in the healing process. Its superior absorption capabilities and tendency to work alongside calcium make it a crucial part of the vertebrate bone structure.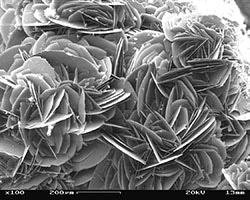 Hematite: The Ultimate Regenerator
Hematite is an iron oxide mineral that has been used to treat blood disorders for centuries. Its high iron content allows it to regenerate the body's cells to promote faster healing and recovery, and it is also known to strengthen the immune system and provide a boost of energy.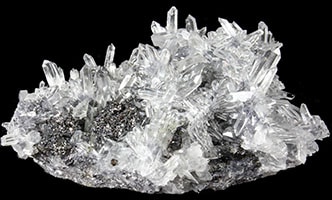 Quartz : The Restructurer
The second most abundant of Earth's minerals, Quartz has been used for centuries to restructure water by providing it with an electrical (FIR) charge. This structured water is crucial in hydrating cells and keeping them healthy. Quartz is also known to increase water alkalinity, boost metabolisms, strengthen the immune system, and decrease one's chances of getting dementia.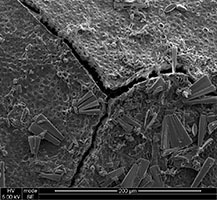 Coral Sand: The Alkaline Booster
Coral Sand is made up of two bone strengthening minerals: calcium and magnesium. Found in mineral deposits from ocean reefs, coral sand has long been attributed to the healthy nature of water by boosting its alkalinity. Drinking slightly alkaline water counteracts the blood's tendency towards acidity and positively affects blood sugar, blood pressure and blood circulation, promoting healing and regeneration.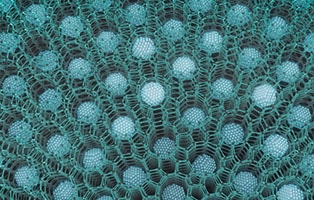 Zeo-Z1: The Heart Helper
Zeo-Z1 is comprised of natural zeolite and calcinated calcium. It acts as a highly effective germicidal for the removal of bacteria in water, and additionally provides high-grade calcium necessary for good bone and heart health.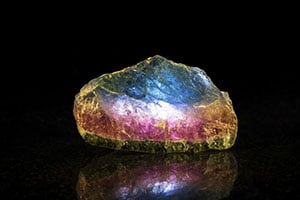 Tourmaline: The Miracle Stone
By generating negative ions in water, Tourmaline creates a far infra-red capacity that helps "uncluster" water molecules and increases the absorption properties of water. This helps regulate the ion balance in your body, assisting in physical and mental relaxation, cell activation, and speedier rates of recovery. In today's environment, it is common for our positive ion supplies to build, making negative ions essential to relieving the tension in our bodies.
Three dispense sizes.
Pre-programmed fill presets for coffee cups (small), mugs (medium), and tumblers (large).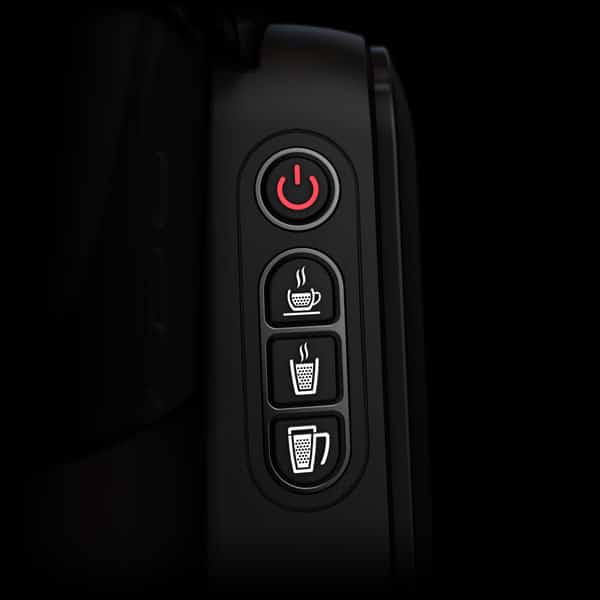 K-Cup or traditional.
Our combined water filter and coffee maker are compatible with your preferred coffee pods and grounds. Use your favorite K-Cup pods, or keep things old school with included reusable filters.